About Us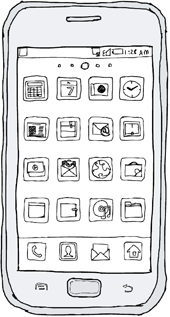 Ping Leads helps insurance agents and insurance companies increase their book of business by providing high quality prospects that are actively seeking quotes. With a proprietary consumer targeting technology, advanced marketing strategies and an easy to use online interface, Ping Leads gives its customers an edge over the competition. You select who you want to target and what you want to pay, it's as simple as that.
As more consumers are migrating to smart phones and other mobile devices, there has been a shift in the way customers now shop for insurance. Ping Leads is at the forefront of this change with its Pay Per Ping call transfer advertising network. The network allows advertisers to create campaigns, create targeting filters, set bids and then sit back and receive calls from prospects actively looking to speak with an insurance agent.
We work closely with each advertiser to ensure they run successful campaigns on our Pay Per Ping ad network. We can help you get your account setup and work with you to monitor and optimize your campaigns.
Instead of having to check your inbox for leads and hoping they pick up the phone when you call, our leads get transferred directly to you in real time. You can stop trying to contact prospects and have them make your phone ring for a change. Get started and sign up now!